Bicycle Rentals
We Have Bikes for Singles, Couples or the Whole Family
Experience the West Orange Trail
Central Florida's West Orange Trail is a one-of-a-kind bicycle trail experience. Our experience staff will outfit you with the best possible bicycle for your needs and riding style.
West Orange Trail Bikes and Blades offers premium Raleigh Bicycles for men, women and children. All rentals include helmet, water bottle cages, and a small accessory bag if requested. Bike Racks are available for a small fee.
Bicycle Rentals
Hourly Bicycle rentals are done right out of our shop on the West Orange Trail. Starting out at Mile Marker 0 at the shop, the trail stretches to the northeast for 24 miles. Bike Rentals start at $7 per hour or $30 per Day.
All of our bikes are available for off-site rentals also. We deliver our bikes to area hotels, local resorts and local triathlon races. To avoid the delivery charge, you can also pick the bike up by yourself. We can provide you with a bike rack, for a small additional charge, so you can transport the bike(s) anywhere you might want to go.
Our Equipment
We Raleigh and Diamondback bicycles. Our primary rental bikes are the Diamondback Edgewood and Vital comfort bikes. With 21 speeds, a suspension seat post, a front shock, and an adjustable stem, this is the perfect bike for the West Orange Trail, this bike allows you to explore the 24 miles of paved trail available
For the more serious riders, we have the Raleigh Merit 3.0 and Revere 3.0 Road bike. This is an aluminum framed bike, with carbon fork, that is outfitted with Shimano 105 components throughout. With a full range of sizes from 48 to 62 centimeters we can fit almost anybody. In addition to miles of paved trail available there are many road rides that take you through Lake County.
Ready to Start your Adventure?
Rental Reservation Info.
Sports Comfort Bikes, Burley Trailers, Adams Trail-a-Bikes, and Kid's Bikes are $8 per hour, $30 per day, and $99 per week
Road Bikes and Tandems are $12 per hour, $50 per day, and $149 per week
Delivery is an additional one time charge and includes delivery and pickup
Hourly rentals are first come, first serve only.
Reservations are accepted only on daily or weekly rentals
Call for special rates regarding multiple unit weekly rentals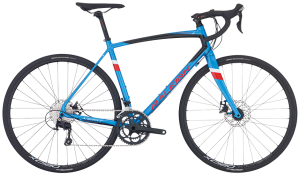 We rent the Raleigh RX 1.0 Road Bike. We have a full range of sizes from 48 to 62 cm. For Specifications go to Raleigh website.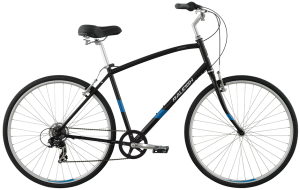 We rent the Raleigh Detour 1.0 Comfort Bike. We have a full range of sizes from 14 to 21 inches. For Specifications go to Raleigh website. http://www.raleighusa.com/
The Raleigh Rowdy is just one of the many option we have to fit the kids in the family. We have 24" wheel bikes, 20" wheel bikes, trailers and Trail-a-bikes.